Psychic Kelle Sutliff Has Been Seen On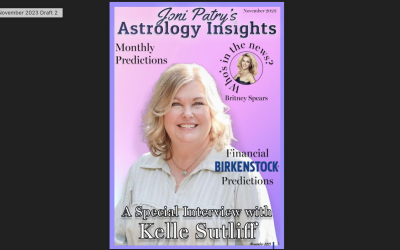 November 6, 2023 Joni Patry's Astrology Insights Magazine  Issue: November 2023  Astrology Insights Magazine has featured Kelle Sutliff in their latest issue. The article focuses on her career, predictions, and life as a psychic medium and psychic detective. Read Full...
read more
TV, Radio & Video Interviews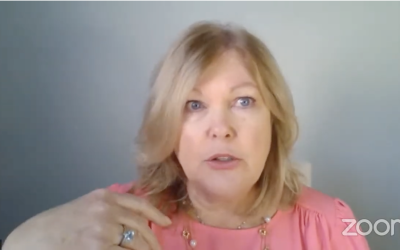 Psychic Medium Kelle Sutliff guest on Joni Patry's "Shooting Stars"  Nov. 7, 2023 Show: Shooting Stars Host: Joni Patry Kelle Sutliff is a guest host on Joni's show, letting spirit guide her to share insights with the audience, including a grounding meditation and the...
read more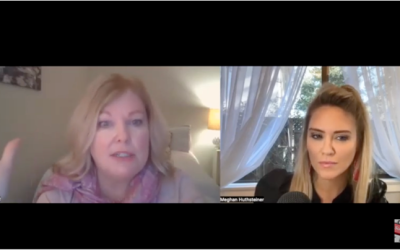 March 21, 2023 In the Limelight with Clarissa Burt Host: Meghan Huthsteiner In today's episode, Meghan Huthsteiner chats with Kelle Sutliff, an Internationally renowned psychic medium, psychic investigator, and speaker who has appeared on national and international...
read more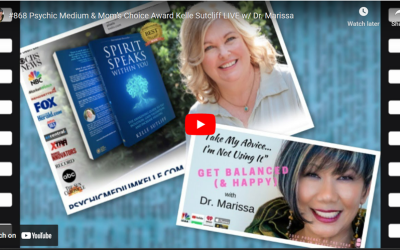 Jan. 31, 2023 Dr. Marissa Show Host: Dr. Marissa Pei Psychics and Missing Persons?!I have always been fascinated by the role of psychic detectives, and now I have found a great SME to help me solve my mystery! 😏✌️I accidentally not accidentally...
read more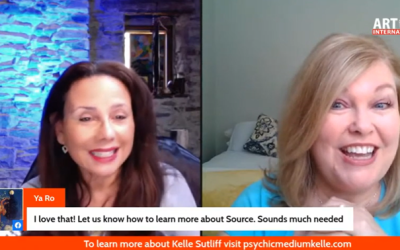 April 4, 2022 The Winner's Journey Podcast Host: Viviana Puello Kelle Sutliff has an awesome discussion with the amazing Viviana Puello! She shares how the psychic medium world works. You are going to love this inspiration. Kelle Sutliff is a Psychic Medium, Author,...
read more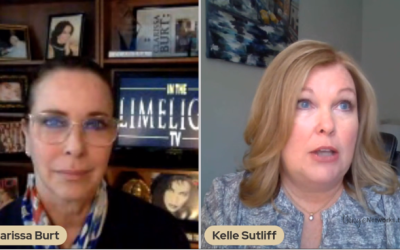 February 3, 2022 In The LIMELIGHT TV In the episode oh bookish meet the author host Clarissa Burt interview with Kelle Sutliff about her book SPIRIT SPEAKS WITHIN YOU The Awakening Gide to Tap Intuition, Gain Validation and Increase Healing. About Spirit Speaks...
read more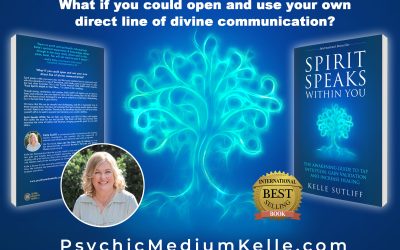 ​Jan. 18, 2022 Words Women and Wisdom Radio Show From Host Yvonne EL Silver "Words Women and Wisdom Radio Show interview with my friend Kelle Sutliff, Psychic Medium, Award-Winning Author, Speaker, and Psychic Investigator replay is available. Kelle has consulted with...
read more
Psychic Cup of Coffee
with Radio Show Host Kelle Sutliff
Kelle Sutliff, Psychic Medium, was the host of Psychic Cup Coffee for over three years with CBS Radio —The New Sky Network broadcast in Boston, Detroit, Pittsburgh, Seattle and internet programming reaching upwards up to 150,000 listeners for her program nightly.
Kelle was also part of The Dr. Pat Show with over 400,000 live radio listeners in North America (and beyond with the Internet), and extending to 300 affiliate radio stations worldwide. Kelle being a part of that broadcasting team showed her listeners how this whole "psychic gig" really worked and how to keep it real in daily life.
Kelle shows you in her hour program just how important listening is to your intuition and guess what? You don't need a medium to read for you. Yes, you have the tools right in front of you. as Kelle says:  "It is time for that "Intuitive Door" to open up and I am just the girl to show you how it all works!
You can listen to Kelle Sutliff here:
Psychic Cup of Coffee message is simple: It is all about keeping psychic ability real and how it is a part of our world every single day. We just need to pay attention and listen. Are you listening?