Kelle Sutliff Guest on Words Women and Wisdom Radio Show
​Jan. 18, 2022
Words Women and Wisdom Radio Show
From Host Yvonne EL Silver "Words Women and Wisdom Radio Show interview with my friend Kelle Sutliff, Psychic Medium, Award-Winning Author, Speaker, and Psychic Investigator replay is available. Kelle has consulted with law enforcement, private detectives and families to help in finding the missing. She does individual readings and lives in Boston, MA with her family.
Kelle is launching the paperback version of her new book Spirit Speaks Within You: The Awakening Guide to Tap Intuition, Gain Validation and Increase Healing. I have my copy on order!"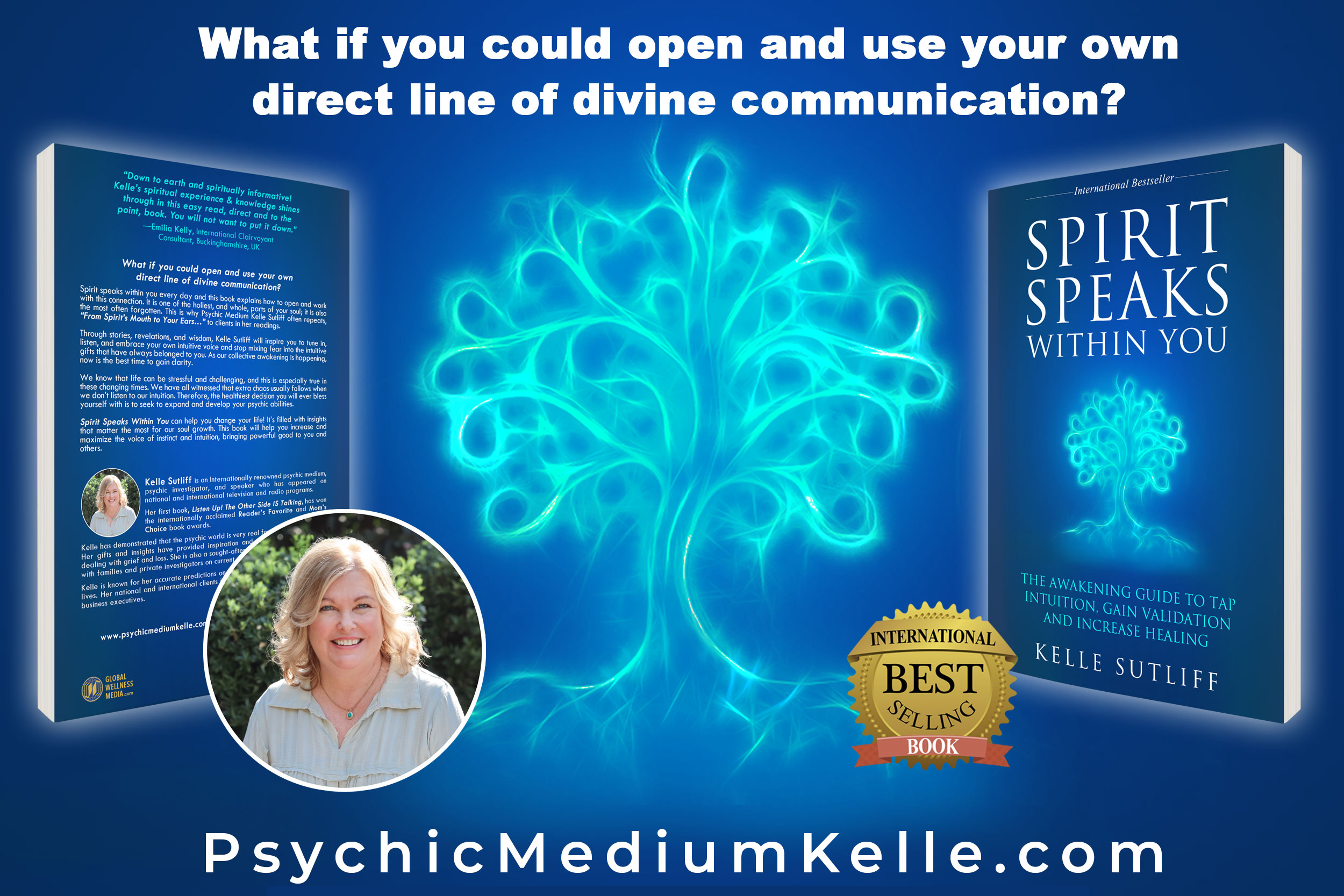 About Spirit Speaks Within You
Spirit speaks within you every day and this book explains how to open and work with this connection. It is one of the holiest, and whole, parts of your soul; it is also the most often forgotten. This is why Kelle often repeat "From Spirit's Mouth to Your Ears…" to clients in my readings.
Through stories, revelations, and wisdom, this book will inspire you to tune in, listen, and embrace your own intuitive voice and stop mixing fear into the intuitive gifts that have always belonged to you. As our collective awakening is happening, now is the best time to gain clarity.
We know that life can be stressful and challenging, and this is especially true in these changing times. We have all witnessed that extra chaos usually follows when we don't listen to our intuition. Therefore, the healthiest decision you will ever bless yourself with is to seek to expand your psychic development.
You can visit her website https://psychicmediumkelle.com to learn more and book a new year reading.