A PSYCHIC GOT IT RIGHT THE POLICE DID NOT NOR THE JUDGE
Dear Editor,
In your recent article about Joann Matouk-Romain and her Family, you reported the loss of their case in U.S District Court. In my opinion, it isn't a true loss, it is a win to take this case out of the State of Michigan to appeal so the Romain Family can have a proper nonbias jurisdiction conduct the summary of their deceased Mother, Joann's, case. A summary that in my opinion has been tainted by Grosse Pointe Police.
There will be justice for Joann Matouk-Romain who went missing eight long years ago, as she was MURDERED and DID NOT COMMIT SUICIDE. Federal Judge Walker got this case all wrong and in my opinion was too intimidated to take it forward for a jury to decide based on her bias with law enforcement, plain and simple. The elephant in the "police room" has always been the police themselves from The Farms and The Woods precincts. Why did they decide to do such a shoddy police investigation?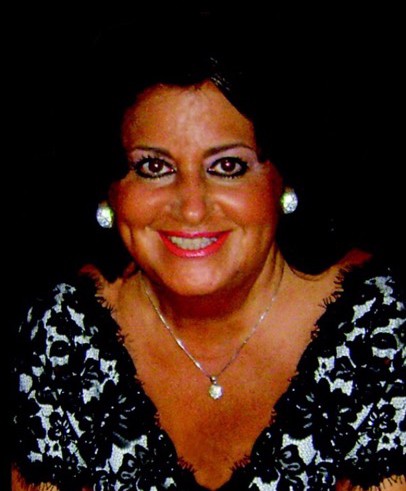 No car dusted for evidence?
Evidence of a torn purse not relevant?
Gave her scarf away to the goodwill?
Visited Family at their home and told Family Joann Matouk-Romain went missing before reported missing?
Ran car license plate AFTER visiting family telling them she went missing. How would they know if hadn't run car plates? And, she hadn't used her own car she used her daughter's car that night to go to mass at her church.
Police claimed they saw a footprint near the Church in the snow and from that footprint knew that the person hopped rebar into a foot of water to commit suicide and this person they claimed was Joann. From what evidence? They didn't even take a picture of the footprint in the snow! (By the way, she had a size 5 foot and was wearing a high heel boot.)
They claim suicide within the initial 5-minute investigation and the lies began eight years ago!
Two autopsies were done and both concluded she died a dry death. That means no water in her lungs at the time of death. How could she have died as the police claim of committing suicide in the 1-foot water?
This is not shoddy police work this is cover up and a murder. She was thrown in the water after she was dead.
I am the Psychic Medium in MA who read on her case a week after she died and went missing! I knew nothing of her case or of Joann when I was asked to help find her. I conducted my own psychic investigation like I do with National and International cases asking questions who? what? where? how? and when? The conclusion was foul play, murder not suicide. A tremendous amount of information was given that day and would play out over the next 8 years.
I also told the family of the area she would be found in and the exact date she would be found and so it occurred on the First Day of Spring like I said on March 20th. I was the only one out of 100 psychics who obtained this accuracy. I did my work as a professional unlike the cops from Grosse Point Woods and Farms who handled her case.
Sadly, Federal Judge Linda Walker failed the Romain family and the Grosse Pointe Community by her lack of courage in ruling that Joann's civil rights were not violated. The proper judgment will be done in the 6th Circuit Court of Appeals and those "elephants " involved with Joann's case will be exposed.
Kelle Sutliff- North Andover, MA
Kelle Sutliff is the award-winning author of Listen Up The Other Side IS Talking and talks about Joann's case in her book. She does private readings for clients all over the world and volunteers her time on finding the missing. She has worked with families, private investigators and former FBI agents to help find the missing. Her yearly predictions are accurate, as she is known to be one of the only Psychic Mediums in the country predicting President Trump as our 45th President eighteen months before his win. Her website is psychicmediumkelle.com