2016 Predictions By Boston-Based Psychic Medium Kelle Sutliff
NATIONAL AND GLOBAL PREDICTIONS FOR 2016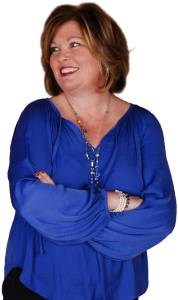 Donald Trump is our next president — Donald Trump pulls in a partner for Powerful VP ticket to win it.  May be Chris Christie Or Ben Carson. It works with his business success and someone who has been in the political arena already.  It's a great venue of minds.
Congress finally gets along.  Congress likes the new edge of players on board in the government and comes together. This ticket crosses the aisle for new changes and leadership in governing for the first time in four years.
Hilary Clinton exposed of wrongdoing.  In July of 2016, Hilary Clinton is exposed and it also has something to do with President it's like insider trading but with other countries.  It reminds me of Watergate. Bill Clinton needs to watch his health. Watch left side of heart, possible more stints. Likes his pie and sweets and eating too much fat.
Positive changes in the business world.  By the year 2017 in the Fall, and going into first part of 2018, the United States becomes more in sync with business distribution of our out of country deals with manufacturing especially car industry and textiles, clothing.  Look for the fashion industry to pull its labels to be U S A made. Ralph Lauren is leading the new cycle.
Africa is in chaos.  Anarchy in Africa Government over throw partied change?  Watch for portals of ISIS connected with diamond money/gun exchange.  "It's easy to pay off in country."
Attack on hotel in India.  Watch for a hotel in India with lots of yellow in it — Diplomat conventions take place there, and terrorists will try to attack it.
Terrorists move to outskirts of cities.  Big cities are watched and searched well by our Homeland security— Insurgent groups know this.  Pay attention to outskirts of cities that filter down from them.  I am being shown Syracuse, Rochester NY, Raleigh, North Carolina, the Bayou of Louisiana, (Ports) and Colorado around ski areas.  There is a connection around waterways and where terrorists want to target, especially if they connect to other states — watch out for Ports!  Look under ships coming in and out of water ways. Navy has a new role in this work.
Watch out for November.  November is a month of importance to our national security.
Food contamination issues arise.  I want to look at food distribution centers around the Syracuse area. Bread? Food contamination?  I'm shown the street names Revere, River and Hallow Streets. Possibly terrorist driven.
The Yen dives and affects the market.  Yen money is in trouble for 2016, making the markets scurry. Precious medals on the rise for investments.
There is a refugee overload.  The UN steps in for assistance with a much better organized plan.  I am seeing islands being used to house refugees and boats taking them to other countries for work.  Work grants and they are not citizens until they have served 3 to 7 years of proof in programs.  Protection of Civil Law Rights is needed and what started as a "good sense" gesture quickly gets out of hand, so that new Civil laws are put into place to protect people in countries taking them in.
Crazy Weather Patterns for the whole United States. CA has some severe rain season, sink holes galore.
Advancements in cancer research.  There will be research breakthroughs in both breast and prostate cancers, shorter treatments found. Look to the Netherlands and California Research Companies for break through.  As crazy as this sounds, stay clear of under wires in bras.  Chemicals in wires affect the breast tissue.  It's like the sidewalk chalk that used to come from China that has been banned.
A new spirituality is born.  Those who want too will shift into a new spirituality to help others by 2018 and 2019.  You will see lots of grace in our humanity.  Amen to that! People want simple not to be so "on" anymore.
LOCAL BOSTON AREA PREDICTIONS FOR 2016: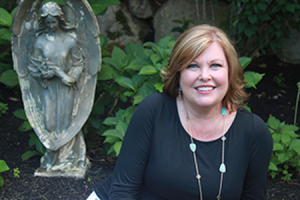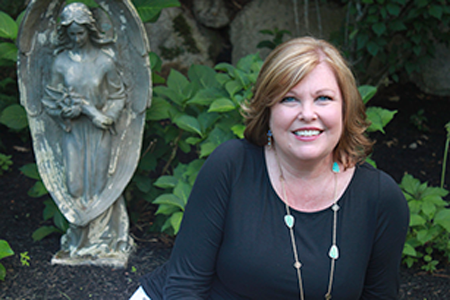 Charlie Baker will serve two terms as Governor — this is based on his work with the Opiate Crisis, the "T" overhaul and making child welfare center state for improvement.
Boston will have a lot of high tide influential storms.
Boston needs to watch its ports for illegal aliens coming into our country.
(FYI — Kelle predicted the Boston Marathon bombing prior to the event — it's detailed in her book; Listen UP! The Other Side Is Talking)
Kelle's Predictions from January 2015, as featured on her Radio Show, "Psychic Cup of Coffee":
Water Issues.  Water levels continue to rise in the East Coast especially around New York.  Pay attention to June time frame, watch for early hurricane/storms around the world much earlier season than normal.  Watch out for volcanos in Hawaii and Japan.
Financial Markets Change.  China has something to do with it.  China and trade over inflated change affects the NY Stock Exchange.
Summer Time.  Watch out for an Active Meterorite in our skies.
Middle East Situation Changes.  Turkey is gearing up to be more powerful.  Iran and US come together to aid in Middle Eastern Wars.  It's a war council that could flop really easily — be cautious about who the players are and who can be trusted.  Terrorism is on the rise towards Pakistan.
Dinner By 6.  Families wanting more tradition, like the 1950/60 life style.  Women are stronger.  There will be more women in government positions who will create a better balance to our society, drawing us out of the ego and into the feminine energy of healing needed for our country and planet.
"We all have the power of intuition. It is a tool to be used to guide us daily. It protects us like a best friend would. Intuition is to be used for good change and its purpose is to protect us from ill will from others. May you always listen to yours."